A little about me.............
My name is Nicole.
My husband Fritz & we have 4 children ages 7, 5, 3, 1 years and we are expecting our 5th baby in April 2013! I am a Christian homeschool mom to my oldest boys as well as teaching my 3 and 1 year old Montessori. In the little spare time I have I enjoy reading my Bible, blogging, crafting with my kids and sewing! Plus reviewing products that my family would enjoy and writing about them!
Not only am I passionate about my Lord and Savior but I am also passionate about cloth diapering, breastfeeding, baby wearing and couponing! As well has trying as much as possible to use green products!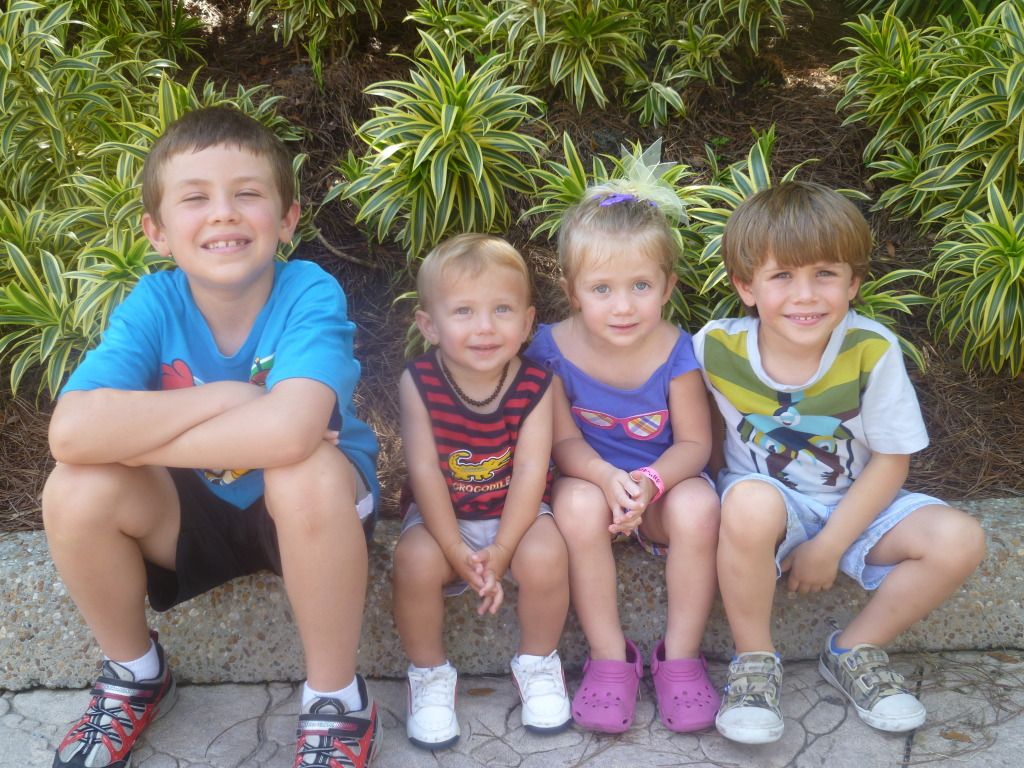 My 4 Blessings
Blessing 5 at 6 weeks -- praise God --- growing healthy and strong!
Here is what you can expect to find at Mama to 4 Blessings:
Wednesdays - every week -
Wordless Wednesday
Fridays - Learn and Link
Saturdays every week
Super Saturday Link Up (link up giveaways)
Crafts and/or recipes at least one time week
New, fun and exciting product reviews and giveaways weekly!