My daughter and I love to do girlie crafts together. We were thrilled when we were asked to do a Creativity For Kids in home party we were super excited! We invited some friends over and for hours we made beautiful girlie crafts!
We started off making
The Fashion Bracelets.
The girls chose their favorite colored bracelets and then accented them with rhinestones, ribbon and other accents.
This Creativity For Kids kit came with everything you need: scissors, double sided tape, glue, bracelets and all the accents to decorate them.
5 Chunky Plastic Bracelets
Colorful Satin Ribbons (two widths)
Colorful Embroidery Floss
Metallic Embroidery Floss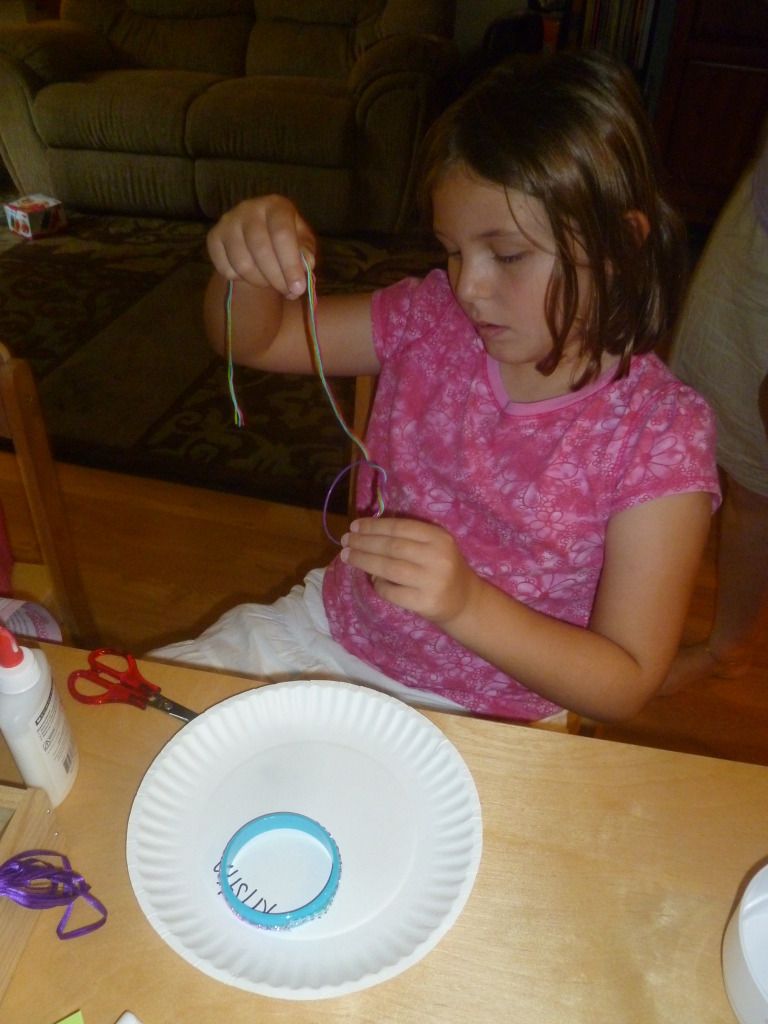 As we waited for the glue to dry on their bracelets we then next made
The Fashion Headbands.
The girls decorated these beautifully satin finished headbands with feathers, rhinestones, ribbon, bows, flowers and other beautiful accents. As the glue dried I fixed lunch for everyone and then we went back to our crafting party.
10 Colorful Satin Headbands
Sparkling Butterfly Accent
Assorted Colorful Rhinestones
What girl doesn't need a fashion bag? These eye catching pink and white zebra stripped Stuck on Fashion Tote bags come with peel and stick stickers so that girls can decorate their own bags to their liking, making it a one of a kind. Some of the girls layered their stickers while others used several colors throughout their bags.
Peel & Place Fashion Stickers
Of of the biggest hits with the girls were the Pop Art Jewelry Kits. We all loved sticking the Gem stones over the artwork for that pop art finished look. Some of the girls accented the ribbon thread necklaces with pony beads giving the necklaces a color pop!
3 Self-adhesive Gem stones Satin jewelry cord
3 colors Bead assortment Ball-chain necklace
Then I filled their Stuck on Fashion Tote Bags with
The Rhinestone Rings Kit
and
Fun With Fashion Coloring + ARTivity Book
so that they could continue to craft at home. All these girls had such a great time that some of them I saw the next day were still talking about these wonderful crafts that Creativity For Kids offers. As a hostess and a mom I like how these kits contain everything that you would need from start to finish, no having to fumble for other materials. All these crafts held their attention while they created their one of a kind masterpiece of their own and then in the end they were able to wear them and show off their beautiful creations!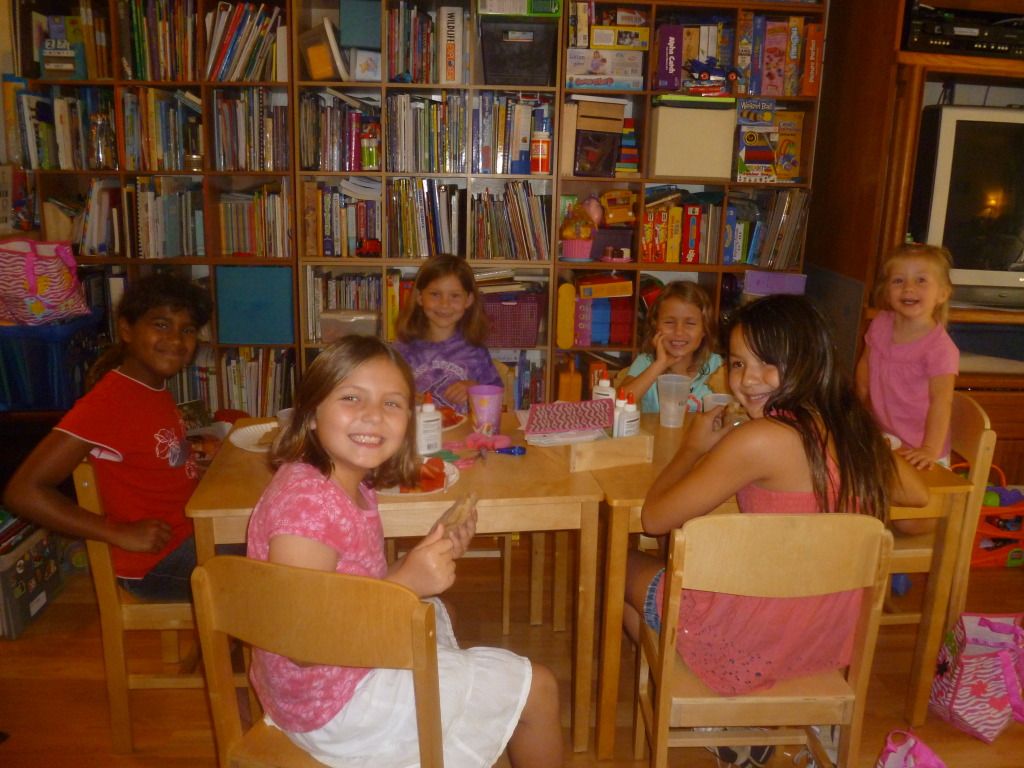 These products make a perfect gift for any girl! We will definitely be having another one of these girl parties again soon!
All of these products can be purchased directly from Creativity For Kids, prices range from $5.99 each to $30.00.
I received Creativity For Kids products in order to host a Creativity For Kids Party. Creativity For Kids did not influence my opinions expressed here as a result.